By Merrin Dickinson, Strategic Agency Director
When disaster strikes, resilient property owners begin to rebuild their lives with the help from their independent agent. With the recent destructive hurricanes making landfall and impending natural disasters, agents are stretched to their limit working to help insurers recover.
Toggling between and maintaining separate systems during times of crisis is time wasted. For an industry that deals in risk management, agencies must first mitigate its propensity for inefficiencies.
Preparing your office with modern digital infrastructure provides agents with the tools they need in advance to meet the demands of high-volume, high-pressure events to successfully service customers in their greatest times of need. Intuitive insurance-specific workflow management software expedites processes, eliminates the manual effort required for dual entries, and routes tasks to the correct person.
Sales and customer relationship management (CRM) systems have become the essential tool for agencies because it directly impacts the success of their business. According to the State of Techsurance report, agencies that incorporate CRM tools are twice more likely to have more effective sales processors than those that don't, resulting in an increase of 43 percent more policies sold per producer.
Providing exceptional service for customer retention is only one side of the coin to independent agencies' bottom lines. Consumer buying habits have commoditized personal lines of business leading to smaller carrier commission payouts. Agents cannot afford disorganizations in their workflows when it comes to its system's connection with their carriers. Senior Vice President Sharmila Ray of Product & Strategy blog post "For Small Agencies, CRM is the Path Forward" dives deeper into how agents harness technology to combat this market trend.
Efficiently assisting victims of a natural disaster allows them to quickly reclaim what had been lost. In this sense, agents are the silent heroes, but your customers are unlikely to forget the rapid relief you provided them.
Here are five ways agencies can provide premium service when disaster strikes:
Eliminate the Need for Dual Entry & Manual Effort
Every process entry made should be reflected in your agency management system and vice-versa. Customers are automatically added or removed from a campaign when they meet certain conditions. Dual entry and manual management is no longer required.
Entire Sales Operation in One Central Location
Visibility to your agency's production and workflows - in one dashboard. When your next action is teed-up, you spend less time searching and more time on profit barring actions.
Real-Time Reporting
Visual reporting that allows you to illustrate how the organization is performing and where future opportunities await.
Additional Mileage For Your Marketing Efforts
Email is a cost-effective channel to reach your customers to establish stronger relationships, encourage repeat business or even acquire new customers. Implementing a marketing automation feature with your management system allows you to run targeted email campaigns from one system.
Standardized Workflows
The ability to trigger a workflow to educate your customers on the benefits of purchasing multiple lines of business, remind them of a policy's expiration date, follow-up with a quote as well as launch welcome and renewal thank you emails.
If you are looking to spend less time on manual busy work and more time helping customers, Salesroom for QQCatalyst is the solution your agency needs. Contact Vertafore if you're interested in discussing how Salesroom for QQCatalyst can get you back on the front lines of defense helping your customers get back to their lives.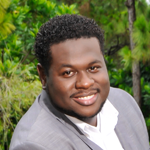 Dickinson Merrin's Career Bio
Dickinson Merrin began his insurance career in August 2000 as a customer service representative for Allstate Insurance. His vast experience with insurance and technology led him to accept a position as a customer success manager training agents to use their QQSolutions agency management system. Today, he works as a senior product manager for Vertafore where he helps develop and improve comprehensive agency management solutions for independent insurance agencies.