Whether you are just getting started as an independent agent or you've been in the game for years, answering three questions is the key to creating a strategic plan that engages clients and creates the foundation for your agency's success and growth. 
Who is your market? 
Startup independent insurance agents sometimes approach new client acquisition with a "I'll write anyone with a heartbeat and a checkbook" mentality, only to find a couple of years later that they are doing everything possible to get that same business off the books!
Experienced and successful agents will tell you that the most important thing you can do is to decide who makes up the market that you want to reach, write and retain.  
When it comes to personal lines insurance, will you be an auto agent? Homeowners' agent? Are you going to be a "price priority provider" or will you focus on coverages and value-based sales? Will you specifically focus on high net worth accounts, another specific demographic, or simply be a generalist?
Being able to clearly articulate who your target market will be, will then dictate any number of operational priorities to the location of your office, the professional attributes of your staff and the number and nature of companies that you seek appointments from.  
Determining your commercial lines market is no less of a challenge. While working with a client who believed his agency could write "anyone any other agent could," I realized there was a way to help objectively identify which classes of business he should be pursuing. By looking at the combination of the following, you will have a greater appreciation of which class(es) of business to efficiently focus your marketing efforts on 
Expertise: how well do you know this class of business? 
Appetite: how eager are the companies you represent to write this class of business? 
Availability: are there a number of these businesses available for you to write? 
Competition: what other agents are also vying to write these businesses? 
Understanding how these individual factors work together will help you to focus your marketing dollars and efforts to control your rates – not just the premium kind, but response rates, qualification rates, quote rates and close rates.  
What's your message? 
Once you have determined your market, what is the message that you will share with them to convince them you should be their agent? If you are marketing to high-net-worth clients, using the message of "save 10% in 10 minutes" might not be as effective as promoting the protection of millions of dollars in assets accumulated over the years. When working with newlyweds, your message may be modified to protect combined assets and future wages.  
For commercial lines clients, communication of how your proposal will help to protect the future of their business will help differentiate you from the competition. One of the most successful questions I have posed to commercial clients is, "How would your business be impacted if…" followed by a general claim scenario for cyber, flood, equipment breakdown, EPL, etc.
By engaging clients in the process understanding the value of your product and their coverage, you will differentiate yourself from other agents during both the initial acquisition process as well as marketing for additional lines with existing clients.  
What's the medium to reach them? 
One of my favorite marketing quotes is from Larry Wilson:
"We are faced, today, with the option of either learning the rules, roles and distribution of rewards in this new game, or continuing to practice our present skills and become the best at a game that is no longer being played."
When it comes to communicating with both potential prospects and current clients the game has certainly changed. It's hard to believe that, less than a dozen years ago, if your business didn't have a yellow page ad, you weren't considered a legitimate business. The best example of the "new game" is an app available to businesses called YP (short for yellow pages).  
The medium used to get your message to the targeted market is as critical as any of the other individual components. Using the high-net-worth client as an example, you would likely have greater success advertising with the Arts Council, Sotheby's Real Estate, or BMW/Mercedes car dealers than you would advertising on diner placemats. If you are marketing to a more youthful clientele, placing an engaging "chalk talk" video on a social media platform would be a more effective medium to reach that audience.  
When asked by agents as to what medium should they use—video, text, email, letters, postcards—the answer I always give is, yes. When it comes to marketing communications and the bottom line is to "try and track"—try a variety of marketing mediums and then track their effectiveness from a response and close rate. This may be the most important aspect of the Three M approach as having a high response rate and low close rate reveals an effective message but a poor process whereas a low response rate but high close rate may reveal an effective process but a missed market. 
Who is your market? What is your message? What medium will you employ to reach them? Applying these coordinated elements to your marketing and communication plan will be foundational to your agency's success. 
---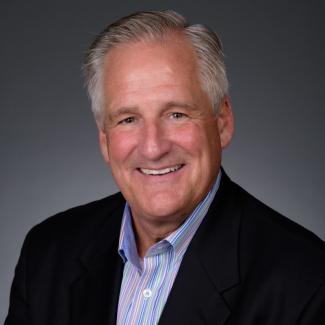 John Fear is a Vertafore Orange Partner. John has worked in the insurance industry for 32 years in the areas of Life & Annuity, Small Commercial, Boiler & Machinery, Field Operations, Process Engineering and Personal Insurance. In 2007, John started his own consulting firm: Premier Business Consulting. He has consulted with agencies across the country, focusing on improving sales and maximizing operational efficiencies. In addition to developing and delivering sales and continuing education courses, John is also a certified facilitator for National Alliance and the American Insurance Marketing Society (AIMS) where he facilitates the CPIA designation classes.