Managing producer compliance and credentialing is inherently complicated—that's why we're working to make it easier. In this blog series, a team of Vertafore regulatory experts address some common compliance challenges faced by carriers. Read more about compliance tracking at branch office versus principal agency levels.
---
For agency office compliance tracking, carriers typically take one of two distinct approaches. Depending on their jurisdiction, carriers may track either at the branch office level or they may track all agency and producer credentials at a central agency record. In states that permit tracking at the principal agency level, the approach a carrier chooses depends on their unique risk tolerance and internal system requirements.
State-specific agency office compliance tracking requirements 
Because carriers already keep track of agency and producer data through other means, tracking at branch office location may seem redundant. However, 14 states currently require separate tracking at branch locations. Among them, Georgia, Kansas, Nevada, New York, Oregon, and Washington are the most specific on tracking requirements. 
For carriers in other states, though, there are pros and cons to tracking at the principal agency level. For carriers considering which approach is right for them, below are a few topics to keep in mind. 
If you have questions about how specific regulations might apply to your business, please consult a licensed attorney. 
Tracking at a principal agency versus tracking by branch location

—issues to consider:
Producer Onboarding 
Tracking at a principal agency location and maintaining all producers under one location code does alleviate some of the complexity of onboarding. But this could impact branch data syncs and license validation processes. 
Conversely, tracking at the branch office level requires manual effort to establish and maintain alignment standards for master and sub codes. For an agency without additional locations, onboarding processes are comparatively seamless.   
New business and license validation 
If a principal agency does not hold the state licenses in each of the jurisdictions where it operates—if those licenses are held only by its branch locations—then automated license validation may be negatively impacted when tracking at principal agency level. As a result, there may be validation failures for new business submissions that require manual review and overrides. 
With branch level tracking, license validation automation is more adept at reviewing the producer and associated agency location licensures for compliance on new business submissions. Under this approach, downline validation errors can be flagged more readily, but still may require manual review of licensure. 
Managing agent location changes and reassignments 
Tracking at the principal agency level allows for more streamlined producer management. When it comes to agent location changes or reassignments, the benefits of principal agency level tracking are significant—especially given that agencies routinely fail to communicate when producers move from one location to another.  
With agent change, branch office tracking can be a pain point for carriers. Lack of clarity into a producer's location can force business conduct reviews in order to align sales reporting and commission activity.
The best choice for insurance carriers is an effective compliance management solution 
Whether a carrier opts to track producer data at a central agency or at the branch office level, compliance management solutions can simplify operations both for the carrier and their agency partners. Sircon Producer Central helps carriers manage the complexities of compliance requirements for thousands of producers across all jurisdictions. To power Sircon's built-in compliance rules engine, Vertafore continuously monitors changes to branch office legislation and many other regulatory topics. 
For a more detailed analysis of these and other considerations, download our whitepaper, "Agency office compliance tracking for carriers: Principal vs. branch location." 
---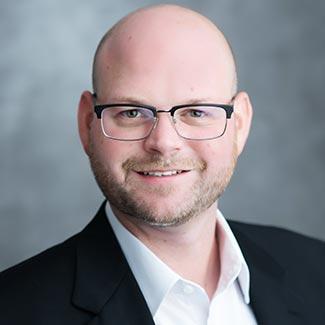 Dan Kolakowski
Manager, Regulatory Compliance
Dan's entire professional career has been in insurance and financial technology. Before Vertafore, he worked for an insurance technology company focused on commercial insurance building underwriting/risk analysis platforms and policy/program benchmarking analytics. He joined Vertafore's Product Management department in 2012 and served nine years as Senior Product Owner, working on software solutions for insurance carriers, agencies, individual agents, securities firms, and state departments of insurance. Read more.