Perhaps you've outgrown your current technology. Maybe a new software solution offers some game-changing benefits that will drive your efficiency or growth. Or maybe you're consolidating platforms after an acquisition or merger.
Most companies will face a software conversion (where they transfer data and records from their existing solution to a new platform) at some point in their lifecycle. If you've been through this process or know someone who has, you know these projects can be frustrating and time-consuming. That's because most businesses undertake conversion projects only once in a blue moon. 
However, each month the Vertafore team works with dozens of agencies and carriers to onboard new systems. Whether you're eyeing a new agency management system, CRM, accounting solution, or policy or claims management system, these best practices can help your organization chart a course to success.
Define your MVPs
A conversion project is defined by one top-level goal: seed your new system with the base information needed for you to successfully get up and running on the day you flip the switch.
Sports fans recognize the concept of the most valuable player. And in the software world, developers think about the minimum viable product when building new solutions. Think about your "MVPs" as you consider moving to a new technology solution. Successful conversions start by identifying the most valuable information in your current system—the data that is essential to your fundamental, day-to-day operations. For an agency management system, that means clients and current policies. For a financial system conversion, that might mean high-level balances for the last couple of years so you can do a prior year comparison.
Next, you have to identify the least amount of data needed for your new system to function properly. One example: converting policy history that goes too far back may bring over information for a defunct carrier. Now you've got a carrier in your shiny new system that doesn't even exist.
To define your MVPs, assemble a team within your organization that can bring a diverse perspective to the process, including organization leadership and power users of your current system. These are the people who are best positioned to sort through the baseline data you need to get up and running, as well as identify the outlier scenarios that you'll need to play for.
Plan for the exceptions
One of the biggest pitfalls in a conversion is the impulse to bring over too much data. "I need everything" is the easy answer—and usually not the best one. The reality is that when organizations try to convert all historical information, it never comes through quite right, leading to long-term headaches and user distrust of the data.
The best way to overcome the impulse to bring over everything is to map out the rare cases when you might need access to historical data. Start by thinking about how often your team is looking at historical data today. When put on paper, most companies find that those instances are actually pretty infrequent.
To manage exceptions, some businesses keep a single license for their old system for a short period—say, 6 months to a year—after the conversion. Others work with their technology provider to create a data archive that can be stored outside of the new system, or they choose to run two systems for a short time. For example, when I've worked with carriers on conversions, they may let existing claims finish in the old system so that the new system isn't cluttered with data that will soon expire.
Spring-clean your data
Most existing systems have some amount of less-than-perfect data. People are moving fast, and they're busy, which often leads to duplication and messy records.
For example, when we work with agencies during conversions, we inevitably see multiple entries for a single carrier. Let's say Employee A sets up "Hartford." Employee B doesn't see the entry when they search, so they create "The Hartford." And Employee C comes along and adds, "The Hartford, Inc." Sound familiar?
Take the time to clean up existing records and correct duplicates before firing up your new system. That effort will pay dividends with a faster conversion and a better user experience in your new system. 
Invest in your investment
So you've picked your new system, identified your essential data, and cleaned up your records. All of that should happen before you put anything into your new system because mapping old data into your new solution is the hardest part of a conversion project.
There's no way to cheat and no way to get around it. The best way over this hurdle is to tap the most experienced and knowledgeable people in your organization. These are the people who know your system in and out and who have a deep understanding of your business and clients. These individuals are best positioned to ensure your data is mapped correctly the first time so you don't end up having to fix things down the road.
Your conversion team also needs to give the project their undivided attention. A successful conversion can't be relegated to nights and weekends. It can be hard to pull your best people out of the business for a few weeks to focus on mapping out your systems, but those few weeks are essential to lay the foundation for a system you are going to live with for years to come.
Creating a strong team and giving them time to focus is an investment in your investment. The right team can substantially shorten the time it takes to get your system up and running—what's known as "time to value." For example, the average time to change an agency management system is about 3 months. With the right time and focused attention, agencies can successfully cut that time in half.
Leverage your resources
In addition to finding the right people internally, tap resources outside of your organization.
Start with your technology vendor. Switching software may be an unfamiliar experience for your business, but your vendor sees it every day. In the buying process, ask what your provider is going to do to help you get started. Make sure you're engaging a partner who has proven they can support projects like yours. And during your project, ask for and take advantage of your tech partner's advice. A good partner is invested in your success and can make recommendations based on extensive experience working with other customers.
Also leverage peer resources. We're fortunate to work in an industry where many agencies and carriers are very willing to help each other. Professional networks, associations, and user groups (like NetVU) are great places to find peers who have gone through a system conversion—take advantage of their hindsight. Ask what they would have done the same, what they wished they had known going in, and what they would do differently.  
Your new technology is a significant investment that will play a key role in your organization for years to come. Treating a software conversion project with the same care you put into other aspects of your business will ensure you can realize the benefits of the technology that excited you in the first place.
---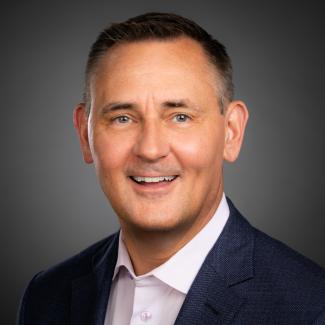 Rick Warter
SVP, Customer Success
Rick brings nearly three decades of experience as a successful professional services executive to his role at Vertafore. He's held management roles with Accenture, AT&T Wireless Services, Oracle Corp. and Point B. In addition, in 2012 he started Breo Solutions, a management consulting firm. During his career he has been responsible for providing overall strategic direction, ensuring the satisfaction of clients, attracting, developing and retaining employees and driving results within organizations.