Integration of prefilled VIN data from third-party partner

increases accuracy and speed quoting for commercial auto insurance
DENVER – March 16, 2023 – Vertafore®, the leader in modern insurance technology, today announced it has added commercial auto insurance to the lines of business available for small commercial rating and quoting on Commercial Submissions™.
With access to commercial auto quoting—along with the platform's other lines of business for workers comp, BOP and general liability—independent agencies can provide clients with competitive, real-time choices to secure their most essential business insurance coverage needs. S&P Global Market Intelligence reported that more than $44 billion in U.S. commercial auto direct premiums were written in the first three quarters of 2022.
To further speed up the quoting process for commercial auto coverage, Commercial Submissions includes third-party data from VINtelligence from S&P Global Mobility. This integration​ automatically prefills up to nine key data fields per vehicle, including make, model, gross weight and the vehicle identification number (VIN)—saving agents time and improving data quality for carriers. S&P Global Mobility VIN decoding solutions are used by nearly 90% of U.S. state DMVs and 50% of the top 100 insurance carriers.
"Adding commercial auto quoting to Commercial Submissions is another milestone in Vertafore's commitment to simplify and automate insurance distribution so our customers can focus on what matters most to them," said Jess Butler, vice president of product management at Vertafore. "The ability to quickly access multiple quotes, while reducing manual data entry, enables independent agents to provide their clients with better coverage options in less time."
"Commercial insurance clients often have to cover multiple risks to fully protect their business, from workers comp to commercial auto," said Kathy Gregerson of Greater Insurance Service in Grand Rapids, Minnesota. "As an agent who works exclusively on commercial accounts, it's a huge advantage to be able to quickly uncover multiple quotes across key lines of business to get clients the best coverage for their needs."
Commercial Submissions named Product of the Year for insurance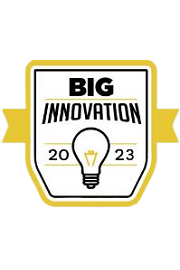 Since the platform's general availability release in 2022, user data demonstrates 30–50% time savings in quoting small commercial risks, earning Commercial Submissions multiple insurance industry awards.
Most recently, Commercial Submissions was recognized by the 2023 BIG Innovation Awards as Product of the Year in the insurance category. Awardees are judged by recognizable leaders with extensive business expertise. The award reinforces the value Commercial Submissions brings to the insurance industry by simplifying and automating the commercial insurance quoting and rating process.
---
About Vertafore   
As North America's InsurTech leader for more than 50 years, Vertafore is modernizing and simplifying the insurance life cycle so that our customers can focus on what matters most. Vertafore's solutions provide end-to-end connectivity across the distribution channel, improve the client and agent experience, unlock the power of data, and streamline essential workflows to drive efficiency, productivity, and profitability for independent agencies, MGAs and carriers.
©2023 Vertafore and the Vertafore logo are registered trademarks of Vertafore. All rights reserved. All other trademarks are the property of their respective owners. 
MEDIA CONTACT: publicrelations@vertafore.com