By: Cassidy Smirnow
Each year during the annual Vertafore user conference, Accelerate, powered by NetVU, we hold a Day of Caring in which Vertafore, NetVU members, and the community team together to support a non-profit organization. This year, however, we are extending our Day of Caring into a Summer of Caring that will run for the entire duration of Accelerate May 18 – July 1. This event is many people's favorite part of the Accelerate conference because it represents the good that our Vertafore community can do together. This year, we are proud to support Feeding America.  
Feeding America is a leading organization fighting hunger and food insecurity across the U.S. and has been around for over 40 years. Over the past year, we have witnessed the coronavirus pandemic take a toll on our communities in many ways, and the latest numbers are staggering:  
More than 42 million people in the US may experience food insecurity, including 13 million children.

 

2 in 3 food banks are in need of volunteers.

 

Billions of pounds of food are wasted in the U.S. each year.

 

Many households that experience food insecurity do not qualify for federal nutrition programs and therefore rely on local food banks for support.

 
In the face of COVID-19, the need for hunger relief is greater than ever, and extending this event over the course of multiple months gives more opportunity for NetVU members and Vertafore employees to give back. During the Summer of Caring, people will have the option to volunteer at a local food bank in their own community, donate money, or both.  
The impact of Feeding America is tremendous. Every dollar donated provides 10 meals, and the organization also works to prevent food waste with its food rescue program and strives to provide families with a healthy variety of foods—including fresh fruit and vegetables.  
I'm proud to be working with an organization making such a profound difference in our communities, and I hope you will join Vertafore and NetVU in supporting Feeding America or your local food bank this summer. For more information and how to contribute to the NetVU Team Feed, visit the dedicated Day of Caring page on the Accelerate site.
And last but certainly not least, I'd like to give a big shout out to The Cincinnati Insurance Company for their continuous support of Day of Caring.
---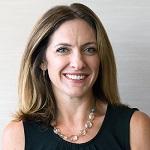 Cassidy Smirnow is Vertafore's resident customer expert with a passion for building customer-first cultures that transform businesses. With a proven track record of improving customer retention and enabling teams to provide best-in-class customer experiences, Cassidy is the embodiment of the Vertafore Way principle, "Customer Success is Our Success."