Managing producer compliance and credentialing is inherently complicated—that's why we're working to make it easier. In this blog series, a team of Vertafore regulatory experts address some common compliance challenges faced by carriers. Read more about what happens when an agent changes their state of residence without notice.
---
Failing to report a move has serious consequences
The failure to report a change in address in a timely manner results in administrative fines, but there are other unintended consequences for failing to keep everyone informed. For one thing, it will cost the licensee more money. Most states have this model language regarding moves: 
 A nonresident producer who moves from one state to another state or a resident producer who moves from this state to another state shall file a change of address and provide certification from the new resident state within thirty days of the change of legal residence. The change of address shall include the producer's current and prior addresses. No fee or license application is required. 
Under this guidance, an agent who lives in Louisiana and moves to Mississippi would simply report the change in address. Then, Louisiana would convert the resident license to nonresident. But if the agent fails to report the move within 30 days, they will have to file a nonresident application in Louisiana and pay a fee of $75. That is an unnecessary expense.
But when an agent has moved and failed to report it, their license could get cancelled without the agent's knowledge. There are no states that permit an individual to hold resident licenses in two different states. In fact, states get notifications that identify licensees who hold two resident state licenses for more than 30 days. When this happens, typically the Division of Insurance (DOI) will cancel the resident license for anyone who has been issued a resident license in another state and who has not already initiated a state-to-state address change.
Risk of license revocation and the cost to carriers
When a state takes action against a licensee, the legal obligation is only to send written notice to their last known address of record. That's why it's possible, even likely, for an agent to be unaware that their license has been revoked, since notice would have been sent to their prior address. Failure to get the notice is not grounds for appeal. 
If a carrier is unaware that an agent moved and they do not know they need to appoint the agent in a new state, then business could get rejected. Worse, if business is accepted and no appointment is in place, it could be a market conduct finding with associated fines and penalties. 
Why this failure happens remains uncertain
It's not entirely clear why it happens, why agents would fail to submit notice of their move to a new state, but it's surprising how often it does. With the shift to remote working and the reliance on a larger networks of independent agents, it's an increasingly common problem among carriers.
Read also: "What if a producer lets their insurance license lapse?"
How carriers can prevent compliance complications
Staying on top of agent information and credential management can be challenging, but the right solution makes it easier. Sircon Producer Central reduces compliance risk and enhances efficiency with up-to-date data integrated automatically from states and the national producer database (PDB).
Producer credential management is the foundation of Vertafore's Sircon for Carriers portfolio, and it's the only software solution designed for the ease of every stakeholder. Agents can access their information at any time using self-service features, which makes it as easy to share a new address with carriers as it is with the Post Office.
---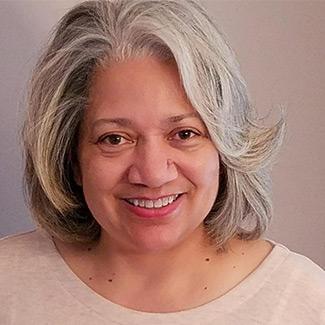 Girtha Perkins
Senior Regulatory Compliance Analyst
Girtha's work with Vertafore began in 1997 (at a company then known as Pictorial), in the outsourcing division as a licensing administrator. She was the first administrator cross-trained for all software services. She has held an agent's license in Indiana and Michigan, yet her deep knowledge of insurance licensing extends to all 50 states. Read more.