By Cassidy Smirnow
This year has certainly had more than its fair share of challenges—and that's why it's especially important to highlight the successes our community saw in 2020. You, our valued customers, continued to advise and service your clients throughout this year's curve balls, and the Vertafore team is proud to have been able to support you in that important work.
Here are a few of the key milestones from 2020 we reflect on with gratitude as the year winds down.
Summer of Accelerate
#summerofaccelerate loving the new enhancements! pic.twitter.com/uIHJ6FoTJe

— Kristina Eaton (@bbinaeaton) June 10, 2020
We certainly missed seeing you all in person during Accelerate, powered by NetVU. BUT our virtual Summer of Accelerate expanded the opportunity to learn and network from a few days to a few months! With more than 15,000 registrations for our Virtual Kick-Off Week, a full summer of NetVU-led sessions and roundtables, and our first-ever Carrier Week, we stayed connected, excited, and moving forward professionally as a community.
Vertafore comes home to Roper Technologies
This year marked an important milestone in Vertafore's history—we found a permanent home with Roper Technologies! In Roper we have found a partner who shares both our vision and our values. Roper offers Vertafore a platform from which we can accelerate our commitment to helping our customers further modernize their operations. Roper's investment in Vertafore is recognition of our work to provide innovative and critical solutions to you, our customers.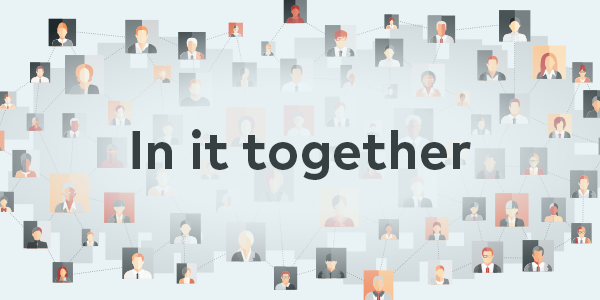 In it together
When the COVID-19 crisis hit, the insurance community came together to serve businesses and individual end-insureds. And through Vertafore's In it together program, we were able to provide thousands of you with the resources you needed to respond. From work-from-home tips to expert business and legal advice to new technologies to stay connected and informed, it was a pleasure to help in a time of great uncertainty.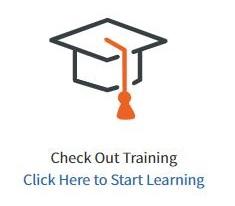 Expanded Learning Journeys
We heard you: one of your biggest challenges is hiring and training new employees, specifically when it comes to the technology solutions you rely on to run your business. That's why in 2019 we introduced Learning Journeys—comprehensive, role-based, tiered training resources for your users. And this year we rolled out new Learning Journeys for more of our core products: QQCatalyst, AMS360, PL Rating, InsurLink, WorkSmart/ImageRight, and BenefitPoint. Thousands of you have taken advantage of these resources to get up to speed on new technologies and refresh your knowledge of your core systems. Look for additional Learning Journeys in 2021!
Exciting additions to the Orange Partner Program
When we launched our Orange Partner Program (OPP) last year, our goal was to enable agencies to integrate complementary, best-in-class business solutions with their core Vertafore agency management systems and products. This year we brought on 10 new partners providing a range of solutions, including e-signature tools, surplus line automation, communications platforms, agency operations consulting, and more. Through these partnerships and our open platform approach, we're ensuring you have the tools you need and want to run your business.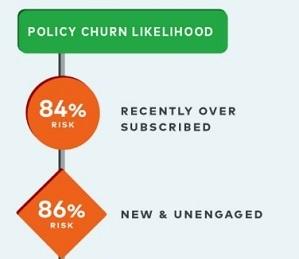 Analytics to improve client retention rates
As part of our commitment to bring the power of data and insights to the IA channel, we launched RiskMatch Retention Prediction as an integrated part of our RiskMatch platform. This tool gives agencies insights to increase client retention by identifying policies at risk for cancellation or non-renewal through predictive analytics techniques. Providing our customers with a tool that helps retain as much of the existing book as possible is a highlight of our 2020 product suite and supports our mission to empower agencies to modernize, grow, and thrive.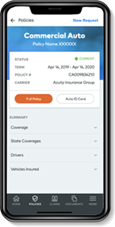 Empowering the client digital experience  
With consumers increasingly expecting self-service solutions for basic transactions, the client experience (CX) has become one of the most powerful brand differentiators for agents. That's why in April we unveiled InsurLink, our new web portal and mobile app. InsurLink enables independent agents to provide clients with direct, real-time access to their insurance policy documents and data in an agency-branded platform. And while the pandemic reinforced the need for digital client tools and engagement, you've told us that InsurLink is helping you in many other ways—from reducing paperwork to freeing up more time to advise clients.
Improving carrier operations and distribution
During Carrier Week, we launched an exciting new product for our carrier customers. Sircon for Carriers is the industry's only purpose-built, end-to-end set of solutions for carriers to manage their agency and producer relationships. We know that the best way for carriers to grow their business and differentiate themselves in the market is to make it as easy as possible for agents to do business with them. Helping carriers develop a modernized, centralized distribution management system paves the way for business growth and ongoing strength.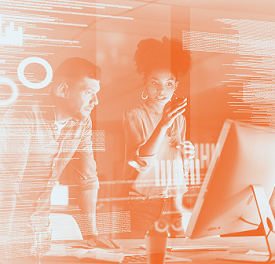 Next gen InsurTech solutions
InsurTech is about simplifying and automating insurance distribution so that you can focus on what matters most: people. With Titan technology—our new approach to building InsurTech solutions—we're able to deliver the solutions you need faster and better than ever before. In 2020 that included the launch of our Commercial Submissions platform to solve the pain of commercial lines submissions and Proposal Builder to help agencies deliver professional, high-quality proposals in a fraction of the time.
Partnering with you
In reflecting on an unpredictable year full of change and new obstacles, we are more aware than ever of the things we are grateful for. We are especially grateful for our tens of thousands of users and customers who continue to work alongside us, challenge us, and push for a more modern, connected industry that makes a real difference in people's lives.